Book your snow plow service consultation today!
Learn More About Our Snow Plow Services
Fill out this form to book a snow plow service consultation or call
330-882-4639.
Nobody wants to get up early to shovel snow, or deal with surprise storms overnight. Brothers Grimm has offered snow plow service for 20 years, and our crew is ready to roll! Let us handle the snow while you sleep, or keep your property clean while your team is clocked in at work. Give us a call today to discuss your snow plow service needs.
At this time, the snow plowing service is only available to our regular maintenance clients so we can keep the "concierge" service
they've come to expect.
What We Offer
We're a full-service snow plow crew serving both commercial and residential clients throughout the greater Akron and Canton area. Whether you've got a large commercial parking lot, sidewalks, apartment complex driveways and lot, or a home driveway, we've got you covered.
As part of our "concierge" service, we offer a 24/7 client-only contact number reserved for direct communication to our operations manager
during a snow event.
How It Works
Getting worried after watching the weather report? Don't be. Our predetermined service levels are tailored to each client's needs, and we automatically dispatch trucks when the conditions are right. When it snows we go, and we're ready 24/7. If you need extra service, simply call our client-only number any day, any time.
Get a Quote
Our regular plow service contracts run for two years, with most costs billed per service. If you're a regular maintenance client, reach out to see how easy it is to add snow plow service for your property. If you're not yet an existing client, get in touch to learn more about how Brothers Grimm can serve your family or business year round. Simply fill out the contact us form and we'll be in touch to set up an appointment.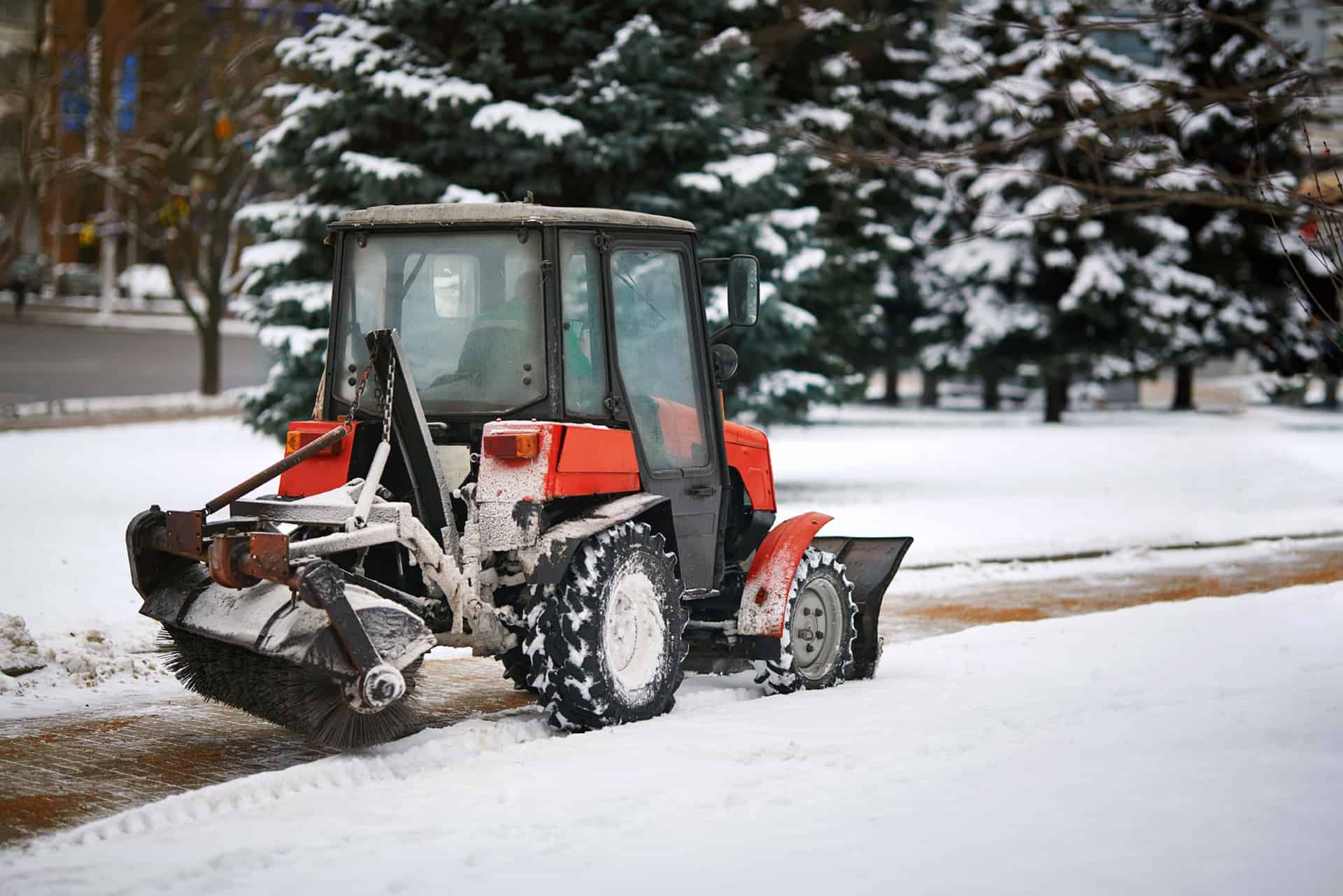 Brothers Grimm
Don't forget about other winter lawn care needs. Your plants and trees may be hibernating during the winter, but our team is not. Contact Jason Deuble to schedule dormant pruning before the buds break. Dormant pruning in these slow winter months impacts the overall health of the landscape and helps control the size and even growth patterns of trees and plants. 
Also start thinking about landscaping and pool design projects now as we are already booking into August. Bring on the sun, and be sure to call Brothers Grimm for all your landscaping needs. 
HOW CAN WE HELP YOU?
Do you have a question or would you like to schedule a consultation?